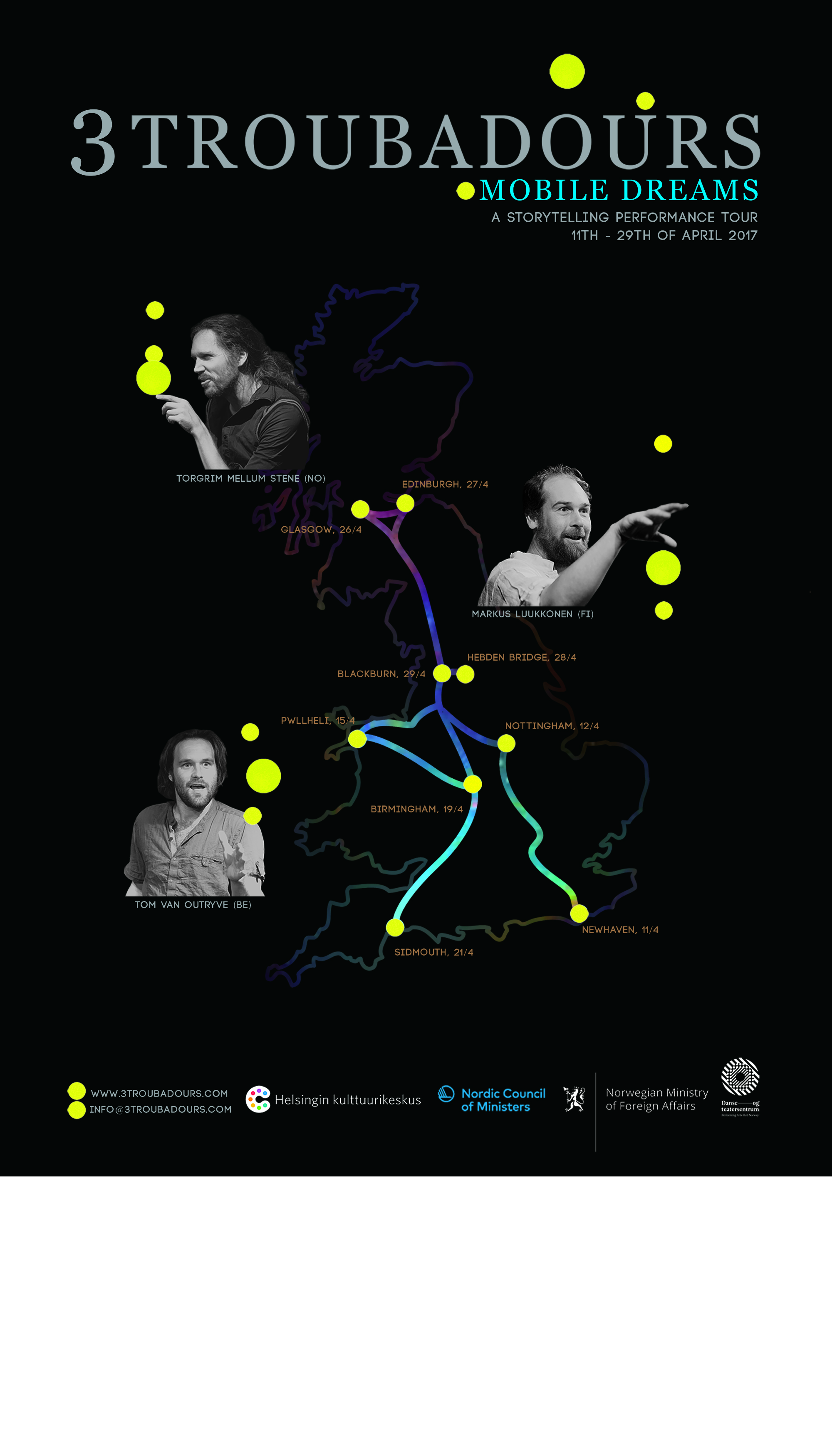 7th – 9th of April
Skellefteå Storytelling Festival (Sweden)
3Troubadours are invited to perform their show Mobile Dreams at the ninth Storytelling Festival in Skellefteå
in the north of Sweden. Here is an excerpt about the international visit from their webpage (in Swedish).
3Troubadours will also facilitate a storytelling workshop.
11th – 29th of April
Mobile Dreams UK
In 2015 3Troubadours toured in Scandinavia, in 2016 they travelled through Belgium and The Netherlands,
and in 2017 their journey will take them to The United Kingdom. Along the tour they will stage workshops
and talks about multilingual storytelling, as well as performing their show Mobile Dreams.
The tour is supported by Nordic Council of Ministers, The Norwegian Ministry of Foreign Affairs/DTS and City of Helsinki Cultural Office.
The nine venues of the tour are:

8th – 12th of June
Words Festival (Denmark)
In the Elsinore of Hamlet 3Troubadours will appear on the program of the fabled Words Festival this year, both with their show Mobile Dreams and individual shows.